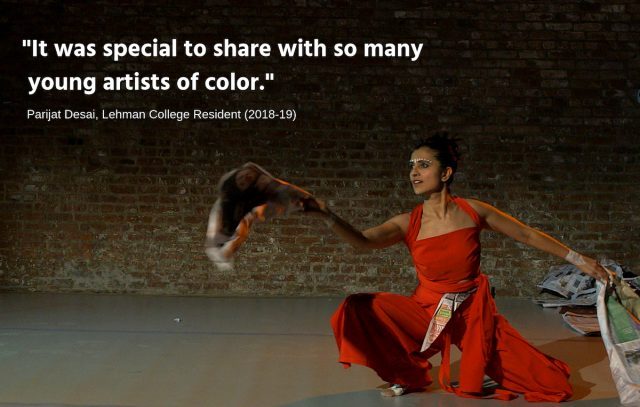 Baruch Performing Arts Center
55 Lexington Ave. at 25th St.
March 20 – 23, $11 – $36
www1.cuny.edu
www.baruch.cuny.edu/bpac
Since launching in 2014 in response to the lack of affordable rehearsal space in New York City, the CUNY Dance Initiative (CDI) has supported more than a hundred residencies, totaling nearly six thousand stage and studio hours, for established and emerging choreographers and companies at thirteen CUNY colleges across all five boroughs. CDI is now celebrating its fifth anniversary with a dance festival taking place March 20-23 at Baruch Performing Arts Center, featuring two programs of wide-ranging movement works by eleven choreographers who have been CDI residents. "The CUNY Dance Initiative is a vital part of the performing arts ecosystem, providing space for choreographers to experiment and develop work without the administrative and financial burdens that typically come with making work in New York City," Howard Gilman Foundation executive director Laura Packer said in a statement.
On March 20 and 22, CDI presents Heidi Latsky Dance (preshow living sculpture court installation ON DISPLAY), Urban Bush Women (the solo Give Your Hands to Struggle, choreographed by Jawole Willa Jo Zollar, with music by Bernice Johnson Reagon), Sonia Olla & Ismael Fernandez Flamenco Company (Ella, with an original score and live vocals by Duke Bojadziev), Andrew Nemr (an excerpt from the autobiographical Rising to the Tap), Miki Orihara (the solo Shirabyoshi, created with Noh artist Tanroh Ishida), and Loni Landon Dance Project (For Three). The March 21 and 23 lineup consists of Kinesis Project (a preshow site-specific performance adapted from Breathing with Strangers), Gabrielle Lamb/Pigeonwing Dance (a world premiere in collaboration with composer James Budinich), Parijat Desai (the solo Pardon My Heart, with Hindustani music and verse by poets Faiz Ahmed Faiz and Marcus Jackson), MBDance (the spoken-word trio Up and Down Her Back), and Ephrat Asherie Dance (an excerpt from Odeon, set to music by Ernesto Nazareth).