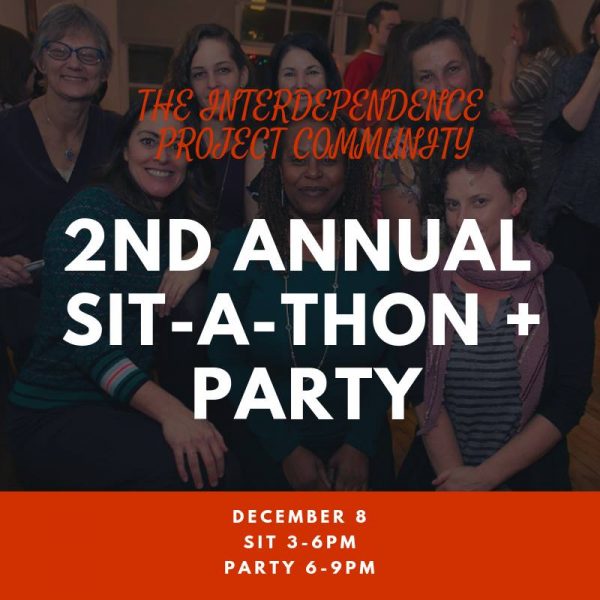 28 West 27th St. between Broadway & Sixth Ave.
Saturday, December 8, free, 3:00 - 6:00 sit, 6:00 - 9:00 after-party
theidproject.org/sitathon
For a dozen years, the nonprofit Interdependence Project has been dedicated to meditation, arts, and activism, building a "community committed to personal development and collective engagement, [seeking] to create a wiser world, one mind at a time." On December 8, the organization will host its annual Sit-a-thon fundraiser and year-end party, taking place at 28 West 27th St. You can either join a three-hour meditation beginning at 3:00 or sponsor someone who will be participating; the sit will be followed by a three-hour after-party. There is also a silent auction that has already begun online; items available include a guided tour and cocktail party at the Rubin, membership to Asia Society, two tickets and a backstage tour of the Broadway musical Beautiful, spin classes, private conflict resolution sessions, an astrology reading, group admissions to the Museum of the Moving Image and the Noguchi Museum, and a yoga set. We well remember the IDP's November 2009 Sit Down, Rise Up event, a twenty-four-hour sit in the front windows of ABC Home & Carpet, in which one of us, a former IDP board member, took part. The 2018 Sit-a-thon might not be quite as complex a production, but every action makes a difference, both personally and in the world at large, something we all have a stake in.