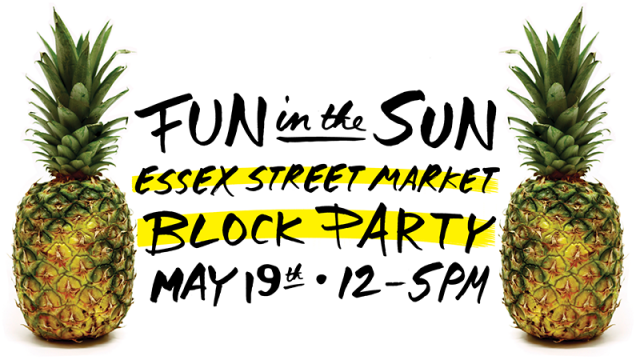 Essex Street Market
120 Essex St. between Rivington & Delancey Sts.
Saturday, May 19, free (advance registration suggested), 12 noon - 5:00
www.essexstreetmarket.com
In the fall, the Essex Street Market, a fixture on the Lower East Side for nearly eighty years, will be moving across the street. So its annual spring block party will be featuring current businesses as well as new ones coming in later this year. Taking place May 19 from noon to five o'clock, the party will include such vendors as Saxelby Cheesemongers, Arancini Bros, Puebla Mexican, Samesa, Josephine's Feast!, and Harlem Shambles, with most food items five dollars or less. There will also be live music by Yotoco, Cumbiagra, and DJ tres dos.