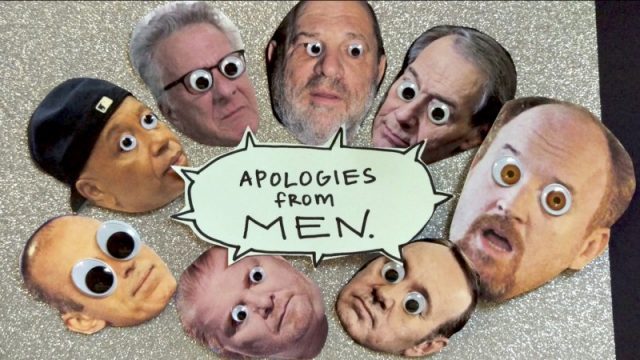 Who: Lauren Maul
What: Apologies from Men multimedia performance
Where: The People's Improv Theater, PIT Striker Mainstage, 123 East 24th St. between Park & Lexington Aves., 212-563-7488
When: Friday, March 9, $10, 9:30
Why: In 2016, creator and composer Lauren Maul and director and choreographer Wendy Seyb made the web series Amazon Reviews: The Musical!, which took reviews written on Amazon for books, movies, toys, and other items and turned them into music videos. The Nebraska-raised, Chicago-trained, Brooklyn-based Maul is now getting a whole lot more serious — and perhaps even funnier — with Apologies from Men: The Concert, in which she takes the verbatim apologies offered by prominent male sexual harassers and predators and puts them to music, accompanied by fabulously silly, low-budget, right-on-target animated videos. Among her subjects are Louis CK, Matt Lauer, Mario Batali, Russell Simmons, Dustin Hoffman, Charlie Rose, and, of course, Harvey Weinstein. The Kevin Spacey remix video is particularly creepy, and just wait till you see who's included in "The Men Who Have Not Apologized." Maul will be at the PIT on March 9 for a one-time-only live performance with guitar and piano of Apologies from Men, which will also be released as an album the same day.