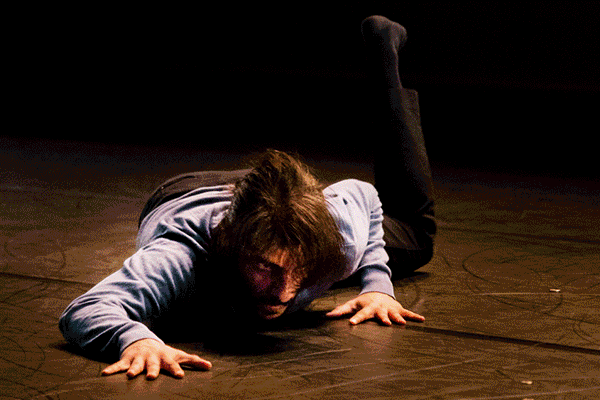 The White Box at Gibney Dance
Gibney Dance Agnes Varis Performing Arts Center
280 Broadway between Chambers & Reade Sts.
March 2-3, 9-10, 16-17, $10, 8:00
646-837-6809
gibneydance.org
The fourth annual "Work Up" series at Gibney Dance takes place the first three Friday and Saturday nights in March, with shared programs by emerging dance and performance artists. Tickets are only ten dollars to get a sneak peek at some up-and-coming dancers and choreographers in a very cool space. On March 2-3, "Work Up 4.1" consists of Ainesh Madan's Phantasies, Evelyn Lilian Sanchez Narvaez's okay, I'm gunna start now..., and Marion Spencer's Rosalie. On March 9-10, "Work Up 4.2" features Babay L. Angles's May Malas Sa Loob Pero May Datating Pa (There's been wickedness within but something else is coming).: An exploration of the Pinay Psyche in process of Decolonization, J. Bouey's The Space Between Words, and Rourou Ye's Phantom Duet. And on March 16-17, "Work Up 4.3" brings together Melanie Greene's Sapphire, Summer Minerva's Femminiello/Belonging, and EmmaGrace Skove-Epes's in search of mirrors, and catch the light just right. Each Friday night performance is followed by a reception, and each Saturday night show concludes with a discussion with the artists. In addition, there is a free multimedia gallery exhibit, running through March 18, consisting of works by the participating artists.