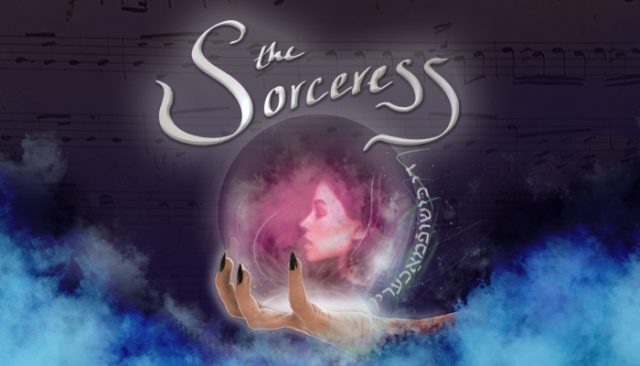 Museum of Jewish Heritage — A Living Memorial to the Holocaust
Edmond J. Safra Plaza, 36 Battery Pl.
December 25 - January 1, $25
866-811-4111
nytf.org
mjhnyc.org
Two years ago, the National Yiddish Theatre Folksbiene resurrected Joseph Rumshinsky's long-lost Yiddish musical,
The Golden Bride, to well-deserved, widespread critical and popular acclaim. The company is now kicking off its Global Yiddish Theatre Restoration Project with a special work-in-progress presentation of the long-lost operetta The Sorceress ("Di Kishefmakherin"). The show, based on a Jewish and Romanian superstition about witches, was written in 1878 by playwright, songwriter, and poet Abraham Goldfaden, considered the father of modern Yiddish theater; in 1882, it became the first Yiddish Theatre production in America, and was directed by fourteen-year-old Boris Thomashefsky. From Christmas Day to New Year's Day, there will be five lightly staged performances in Yiddish, with English and Russian supertitles, at NYTF's home in Edmond J. Safra Hall at the Museum of Jewish Heritage. The scenic design is by Dara Wishingrad, with costumes by Izzy Fields, lighting by Zachary Heffner, sound by Howard Fredrics, and scripts in hand, featuring Michael Yashinsky as Bobe Yakhne, Stephanie Lynne Mason as Mirele, Pat Constant as Markus, Steve Sterner as Hotsmakh, Rachel Botchan as Basye, and a ten-piece orchestra. The meticulously restored piece incorporates partial arrangements that were discovered at the YIVO Institute for Jewish Research, rescued by the Paper Brigade; through January 23, YIVO is hosting the exhibition "The Paper Brigade: Smuggling Rare Books and Documents in Nazi-Occuped Vilna." The developmental production of The Sorceress is directed by Motl Didner, with music direction by Zalmen Mlotek and musical staging by Merete Muenter. The Christmas Day show is already sold out, so hurry if you don't want to miss this Yiddish treasure.