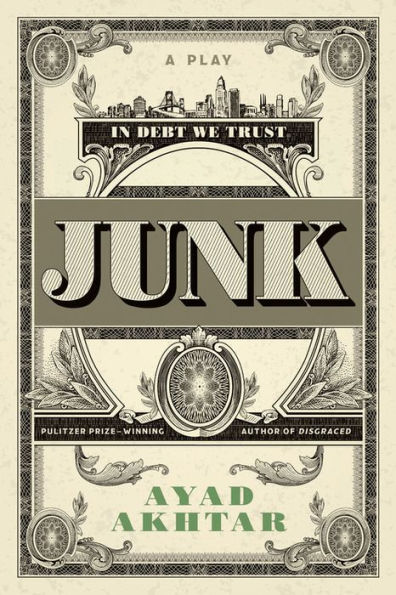 Who: Ayad Akhtar, Tom Santopietro, Steven Pasquale, and others
What: Discussion and performance
Where: Barnes & Noble, 150 East 86th St. at Lexington Ave., 212-369-2180
When: Tuesday, November 28, free, 4:00
Why: Pulitzer Prize winner and Tony nominee Ayad Akhtar's latest play, Junk, is currently on Broadway, running at Lincoln Center's Vivian Beaumont Theater through January 7. On November 28, Akhtar, who has previously written the plays Disgraced, The Invisible Hand, and The Who & the What and the novel American Dervish as well as cowriting and starring in the film The War Within, will be at the B&N on Lexington and Eighty-Sixth St. in conversation with author, media commentator, and Broadway theater manager Tom Santopietro, discussing Junk, set during the 1980s junk-bond phenomenon. In addition, Junk star Steven Pasquale (The Good Wife, reasons to be pretty) and other cast members will perform scenes from the play, which has just been published in paperback by Little, Brown.