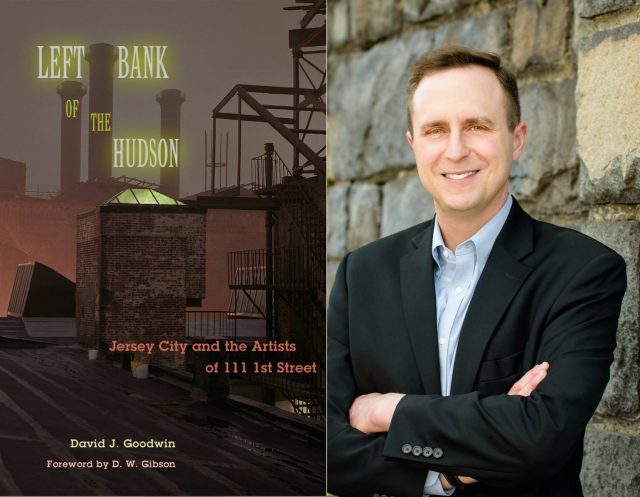 Who: David J. Goodwin
What: Book talk and signing with David J. Goodwin, author of Left Bank of the Hudson: Jersey City and the Artists of 111 1st Street (Fordham University Press, October 2017, $24.95)
Where: Book Culture, 536 West 112th St. between Broadway & Amsterdam Ave., 212-865-1588
When: Tuesday, October 3, free, 7:00
Why: In his blog, Another Town on the Hudson: Jersey City and Its Culture, Fordham University School of Law librarian David J. Goodwin describes himself as "a frustrated fiction writer, aspiring historian, and budding urban homesteader." A past commissioner and chairman of the Jersey City Historic Preservation Commission and currently a board member of the Jersey City Landmarks Conservancy, Goodwin has just written Left Bank of the Hudson: Jersey City and the Artist of 111 1st Street, a detailed examination of an artist colony that took shape at an old tobacco warehouse in Jersey City in the late 1980s when a group of New York City painters, sculptors, photographers, writers, and filmmakers headed across the river in search of affordable studio space. Goodwin will be at Book Culture in Harlem on October 3 at 7:00 to discuss and sign copies of the book, which includes a foreword by D. W. Gibson, author of The Edge Becomes the Center: An Oral History of Gentrification in the 21st Century. At the talk, Goodwin will delve into the history of 111 First St., gentrification, geographic and architectural options for artists, interaction with government officials, and more. And you don't even have to cross the Hudson to get there.