Multiple venues in Williamsburg and Bushwick
September 7-10, $5-$25
www.cinderblockcomedyfestival.com
In April 2013, comedian and cat wrangler Coree Spencer was walking across the Pulaski Bridge when she was suddenly struck in the ankle by a cinder block kicked up by a passing truck. After receiving eight staples to close the wound and spending three weeks unable to walk, she returned to the bridge, found the cinder block, and brought it home with her. "To me, it symbolizes a time when you are down, but if you keep kicking ass and stay positive, you'll never be out. Which is also the nature of comedy," she writes about the incident, which led to her starting the Cinder Block Comedy Festival in Brooklyn in 2016. The second annual event takes place September 7-10, with 130 performers yukking it up in 80 shows in 19 venues in Williamsburg and Bushwick, with most tickets going for five bucks. The headliners are Janeane Garofalo, Jeffrey Joseph, Judy Gold, and Nikki Carr, with Aida Rodriguez, Amy Miller, Carole Montgomery, Jo Firestone, and Shalewa Sharpe the featured comedians. Below are only some of the highlights of the four-day festival, which includes sketch comedy, stand-up, panels, workshops, benefits, tributes, and even onstage therapists.
Thursday, September 7
Educated Guess Science Fair, with Kara Buller, Khalid Rahmaan, Nikki Carr, and Judy Gold, hosted by Jo Firestone and Steven DeSiena, with more than forty science projects and after-party with Fantasy Grandma, My Dark Little Corner, and DJ Will Winner, Rough Trade, $15, 8:00
Friday, September 8
Women of a Certain Age, with Carole Montgomery, Nikki Carr, Rhonda Hansome, Janeane Garofalo, and Judy Gold, hosted by Jamie Manelis, Bar Matchless, $15, 7:15
The Breakup Show, with Caitlin Durante, Christina Catherine Martinez, Emmett Montgomery, Maurice Licorish, and Shalewa Sharpe, hosted by Kate Willett, Muchmore's, $5, 7:30
Friends of Amy's, with Yogi Paliwal, Shalewa Sharpe, Amy Shanker, Derrick Lemos, Caitlin Durante, and Ed Galvez, curated by Amy Miller, $5, Muchmore's, 9:15
Janeane Garofalo and More! with Janeane Garofalo, Will Winner, Pedro Gonzalez, Christina Catherine Martinez, Khalid Rahmaan, Molly Kornfeld, and Sarah Sherman, hosted by Riley Silverman, Bar Matchless, $15, 10:30
Bayside Myself, readings from episodes of Saved by the Bell, with Whitney Chitwood, Mimi Vilmenay, Drew Anderson, Gianmarco Soresi, Ja-Ron Young, Sharron Paul, and the Unconventional Lesbians, hosted by Coree Spencer and Taylor Gray, Pine Box Rock Shop, $5, 11:00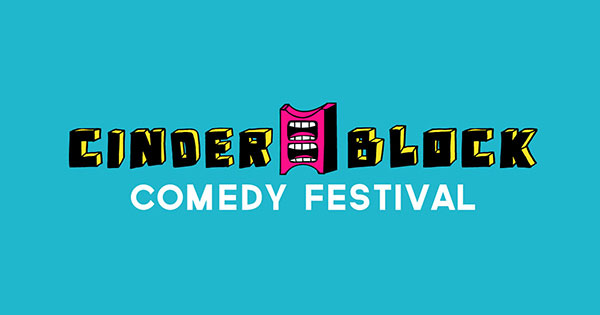 Saturday, September 9
Everything Explained with Carole Montgomery, panel and Q&A, Bar Mathless, $5, 1:00
Gold Comedy for Girls, with Joanna Briley, Jes Tom, Avery Lender, Romaissaa Benzizoune, Brianna Allen, Mackenzie Heard, and Rose Fleischer-Black, hosted by Elsa Waithe, Artichoke Pizza, 5:00
Intro to Podcast and Promotion: How to Find and Grow Your Audience, with Stephanie Lyons, Bar Matchless, $5, 5:00
We Still Like You: Shame on Us, with Rhonda Hansome, Raj Sivaraman, Patrick Holbert, Marlon Jean-Baptiste, Amanda McQueen, Nina Manni, Dan Sheehan, Danii Gallegos, J. Michael Osborne, and Jesse Betend, hosted by Shannon Noll and Tyler Snodgrass, Bar Matchless, $5, 6:45
Judy Gold, Rough Trade, $25, 8:00
Sunday, September 10
Why Are We Here? with Marisa Brau, Sara Kalkstein, Melissa Cesarano, Jing Feng, Pamela Takefman, and Stephanie Castro, Muchmore's, $5, 6:00
Comedy Quick Change, with Christina Catherine Martinez, Danielle Thralow, Fantasy Grandma, Hana Michels, Sarah Kennedy, Helluva Bottom-Carter, Misty Mountains, Flower Tortilla, and Michele Shocked, hosted by Joe Quesada, El Cortez, $5, 7:00
The Icons of Comedy, with tributes by Arish Singh (Reggie Watts), Bill Larkin (Tom Lehrer), Katie Barbaro (Tig Notaro), and Yogi Paliwal (Zach Galifianakis), hosted by Joanna Briley (Moms Mabley), Twenty-Sided Store, $5, 7:30
Tina Fey Will Be Here*, with Judy Gold, Cameran Hebb, Ja-Ron Young, Jacky Beren, Carter Deems, Mamoudou N'Diaye, and Amanda McQueen, hosted by Alison Klemp, Starr Bar, $5, 8:30
Relationshit, with Ed Galvez, Mark James Heath, Irene Merrow, Mark Pagán, and Wilson McDermut, hosted by Lynn Bixenspan and Morgan Pielli, with real-live therapists, Pine Box Rock Shop, $5, 8:30
follow twi-ny
 navigate
listings