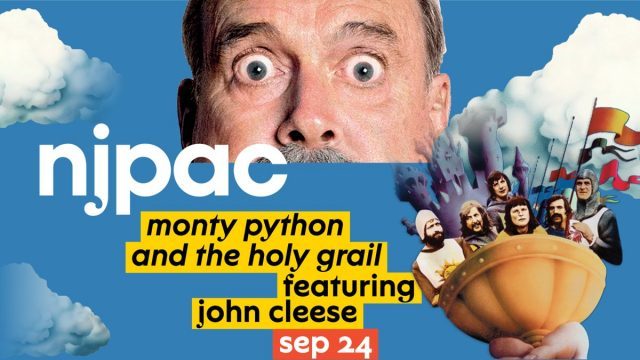 NJPAC
1 Center St., Newark
Sunday, September 24, $44-$99, 3:00
973-297-5843
www.njpac.org
In 1975, Eric Idle, Michael Palin, Terry Gilliam, Terry Jones, Graham Chapman, and John Cleese made one of the funniest movies ever, the outrageously hysterical Monty Python and the Holy Grail. In the span of ninety-two minutes, the Monty Python troupe skewered royalty, government, religion, poverty, history, masculinity, the French, and just about everything else under the sun. On September 24, Cleese, who also starred in Fawlty Towers and was nominated for an Oscar for his screenplay for A Fish Called Wanda, in which he also played Barrister Archie Leach, will be at the New Jersey Performing Arts Center for a screening of Holy Grail, followed by a discussion with Montclair Film executive director Tom Hall. VIP tickets include a photo op with Cleese, who in the movie portrays Sir Lancelot the Brave ("We were in the nick of time. You were in great peril"), the Black Knight ("Just a flesh wound"), the French Taunter ("Your mother was a hamster and your father smelt of elderberries"), Tim the Enchanter ("Well, that's no ordinary rabbit"), and other roles.