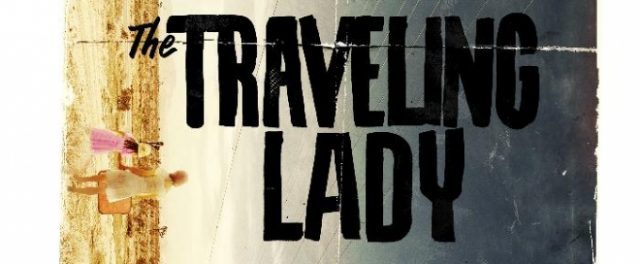 HORTON FOOTE'S THE TRAVELING LADY
Cherry Lane Mainstage Theatre
38 Commerce St.
Tuesday - Sunday, June 7 - July 30, $65-$95 ($39-$49 with code TTLRED)
212-989-2020
www.cherrylanetheatre.org
Cherry Lane Theatre's Founder's Project and La Femme Theatre Productions are teaming up to honor celebrated playwright Horton Foote's centennial (he actually would have turned 101 this past March; he passed away in 2009 at the age of 92) with a revival of his short-lived 1954 Broadway drama, The Traveling Lady. The show, about a wife reuniting with her husband upon his release from prison, originally featured Helen Carew and Lonny Chapman in the lead roles but such supporting actors as Jack Lord and Kim Stanley. Directed by multifaceted stage and screen legend and Obie winner Austin Pendleton, the Cherry Lane production stars Tony winner Karen Ziemba along with Larry Bull, Lynn Cohen, Angelina Fiordellisi, Jean Lichty, George Morfogen, Ron Piretti, PJ Sosko, and Jill Tanner. (Fiordellisi is the founding artistic director of Cherry Lane; Lichty and Pendleton, with Robert Dohmen, founded La Femme, which presents plays that have significant roles for women.) The set and lighting are by Harry Feiner, with costumes by Theresa Squire and sound and original music by Ryan Rumery. Foote won screenwriting Oscars for To Kill a Mockingbird and Tender Mercies and a Pulitzer for The Young Man from Atlanta but never took home a Tony despite such successes as Atlanta, Dividing the Estate, and The Trip to Bountiful.
TICKET GIVEAWAY: The Traveling Lady runs June 7 through July 30 at the Cherry Lane, and twi-ny has three pairs of tickets to give away for free. Just send your name, daytime phone number, and favorite Horton Foote play or movie to contest@twi-ny.com by Wednesday, June 7, at 5:00 pm to be eligible. All entrants must be twenty-one years of age or older; three winners will be selected at random.