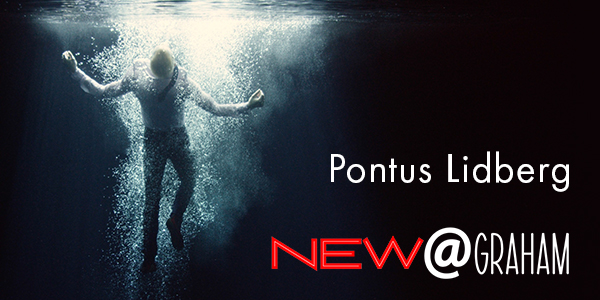 Who: Pontus Lidberg, Kaitlyn Gilliland, Christopher Adams, Martha Graham Dance Company
What: Graham Studio Series: conversation, film screening, and live performance
Where: Martha Graham Studio Theater, 55 Bethune St. at Washington St., eleventh floor
When: Thursday, April 6, $20 in advance, $25 at the door, 7:00
Why: Last April, the Martha Graham Dance Company presented the world premiere of Swedish choreographer Pontus Lidberg's Woodland, a co-commission with the Library of Congress. For the latest installment of the Graham Studio Series, Lidberg, who is also a filmmaker (The Rain, Labyrinth Within), will be at the company's home on Bethune St. for a conversation about his work and to offer a sneak peek at his new film, the seventy-minute Written on Water, which stars Aurélie Dupont, former principal dancer and current director of the Paris Opera Ballet, with excerpts performed live by former New York City Ballet principal dancer Kaitlyn Gilliland (BalletNext, BalletCollective, Ballet Tech, Intermezzo Dance Company, and others) and Christopher Adams, current member of Zvidance, Susan Marshall and Company, and Pontus Lidberg Dance. In addition, the company will perform Woodland, which is set to reordered music by Irving Fine. The evening will be followed by a reception.