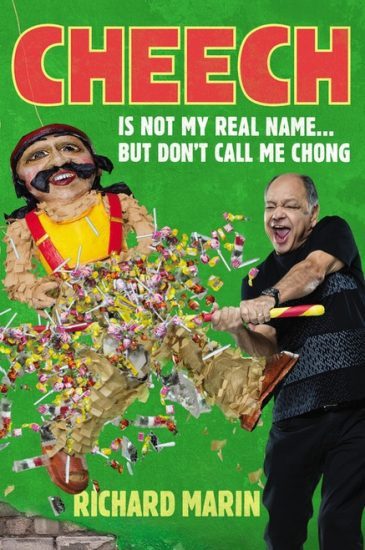 Who: Cheech Marin, Geraldo Rivera
What: Discussion and book signing
Where: Barnes & Noble Union Square, 33 East 17th St., 212-253-0810
When: Wednesday, March 15, free, 7:00 (wristbands given out to book purchasers starting at 9:00 am)
Why: South Central-born Richard Anthony Marin, better know as half of the drug-based comedy team Cheech & Chong, will be at the Union Square B&N on March 15, celebrating the launch of his memoir, Cheech Is Not My Real Name . . . But Don't Call Me Chong (Grand Central, March 14, $27). Cheech has made such movies with Tommy Chong as Up in Smoke, Nice Dreams, Things Are Tough All Over, and Still Smokin', starred in the television show Nash Bridges with Don Johnson, and lent his talent to such children's movies as The Lion King, Spy Kids, and Cars. At B&N, the actor, comedian, musician, and art collector will be discussing his life and career with controversial Emmy- and Peabody-winning journalist Geraldo Rivera. Wristbands will be given out starting at 9:00 in the morning to those with proof of purchase of the book at the Union Square B&N or B&N online; after the talk, Cheech will sign and personalize the new book only, no other paraphernalia or memorabilia.