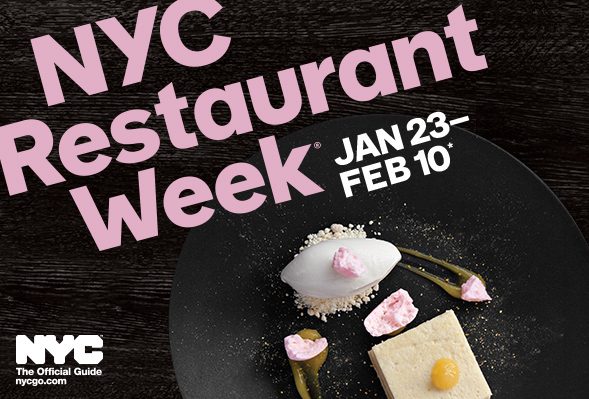 Who: More than three hundred and fifty restaurants throughout the city
What: Winter Restaurant Week
Where: All five boroughs
When: January 23 - February 10, three-course lunches $29, three-course dinners $42
Why: Reservation lines are now open for Winter Restaurant Week, in which hundreds of New York City eateries offer three-course prix-fixe lunches for $29 and dinners for $42. (Some restaurants do only lunch or dinner, and others offer the deals only on weekdays.) Many of the prix-fixe menus are available online so you know just what you're in for. Among the many restaurants are such favorites as '21 Club,' ABC Kitchen, American Cut, Asia de Cuba, Aureole, Bann, Barbetta, Blue Fin, Calle Ocho, Casa Lever, Charlie Palmer Steak, Chez Jospehine, Circo, Darbar, DB Bistro Moderne, Delmonico's, Dos Caminos, Esca, Estiatorio Milos, Gotham Bar & Grill, HanGawi, Haru, i Trulli, Il Mulino, Indochine, Le Cirque, Lure Fishbar, Mercer Kitchen, Monkey Bar, Nice Matin, Nobu, Periyali, the Red Cat, Rosa Mexicano, the Russian Tea Room, Shun Lee Palace, the Strip House, Tao, Tribeca Grill, Victor's Cafe, and the Water Club. As a bonus, if you register your American Express card, you will receive $5 back each time you charge at least $35 at a participating restaurant.
follow twi-ny
 navigate
listings