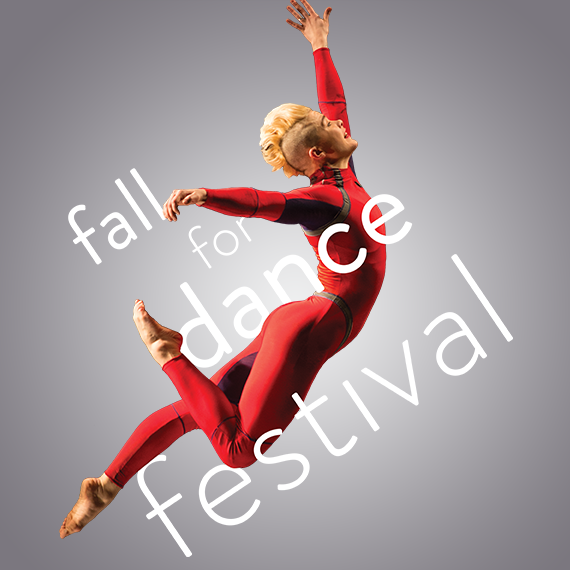 New York City Center
131 West 55th St. between Sixth & Seventh Aves.
Tickets go on sale Saturday, September 10, 11:00 am
Festival runs September 26 - October 8, $15
212-581-1212
www.nycitycenter.org
One of the hottest tickets of the season is always the annual Fall for Dance Festival at City Center, ten days of performances by twenty-one companies from around the world, each show a mere fifteen bucks. This year's lineup includes some of our faves, with performances by STREB Extreme Action, Grupo Corpo, and Alvin Ailey along with works choreographed by Sidi Larbi Cherkaoui, Frederick Ashton, and Wayne McGregor and a dance lesson led by recently retired Ailey stalwart Renee Robinson. Most evenings will be preceded by free dance lessons by members of one of that night's performing companies, open to all ticket holders; more advanced dancers can sign up for master classes ($15) with Cie Accrorap on October 1 at 12 noon and with Wendy Whelan on October 8 at noon. Tickets go on sale Saturday, September 10, at 11:00 am, so don't waste any time if you want to see any of the below programs, because these events sell out ridiculously fast.
Monday, September 26 and Tuesday, September 27, 8:00
STREB Extreme Action, world premiere of Airslice, choreographed by Elizabeth Streb (preshow dance lessons September 26 at 6:45)
Dada Masilo/The Dance Factory, world premiere of Spring, choreographed by Dada Masilo
American Ballet Theatre, Monotones II, choreographed by Frederick Ashton
Farruquito, New York premiere of Mi Soledad (Solea), choreographed by Farruquito (preshow dance lessons September 27 at 6:45)
Wednesday, September 28 and Thursday, September 29, 8:00
Richard Alston Dance Company with Montclair State University Vocal Accord, New York premiere of Rejoice in the Lamb, choreographed by Richard Alston
Aszure Barton & Artists, Awáa, choreographed by Aszure Barton (preshow dance lessons September 28-29 at 6:45)
Wendy Whelan and Edward Watson, U.S. premiere of The Ballad of Mack and Ginny, choreographed by Arthur Pita
Grupo Corpo, New York premiere of Suíte Branca, choreographed by Cassi Abranches
Friday, September 30 and Saturday, October 1, 8:00
CCN de la Rochelle / Cie Accrorap, U.S. premiere of Opus 14, choreographed by Kader Attou
Ayodele Casel, While I Have the Floor, choreographed by Ayodele Casel
Hong Kong Ballet, U.S. premiere of Shape of Glow, choreographed by Jorma Elo
Bangarra Dance Theatre, U.S. premiere of Spirit, choreographed by Stephen Page & Djakapurra Munyarryun (preshow dance lessons September 30 at 6:45)
Wednesday, October 5 and Thursday, October 6, 8:00
Jessica Lang Dance, New York premiere of Tesseracts of Time, choreographed by Jessica Lang
Royal Ballet Flanders, U.S premiere of Fall, choreographed by Sidi Larbi Cherkaoui
Alvin Ailey American Dance Theater, Cry, choreographed by Alvin Ailey (preshow dance lessons by Renee Robinson October 5 at 6:45)
Alina Cojocaru, Friedemann Vogel, choreographed by Johan Kobborg
The Sarasota Ballet, Marguerite and Armand, choreographed by Frederick Ashton
Friday, October 7 and Saturday, October 8, 8:00
Shantala Shivalingappa, Shiva Tarangam, choreographed by Shantala Shivalingappa
Nederlands Dans Theater, U.S. premiere of Woke up Blind, choreographed by Marco Goecke
Alessandra Ferri and Herman Cornejo, world premiere, choreographed by Wayne McGregor
Cloud Gate 2, U.S. premiere of Beckoning, choreographed by Cheng Tsung-Lung (preshow dance lessons October 7 at 6:45)