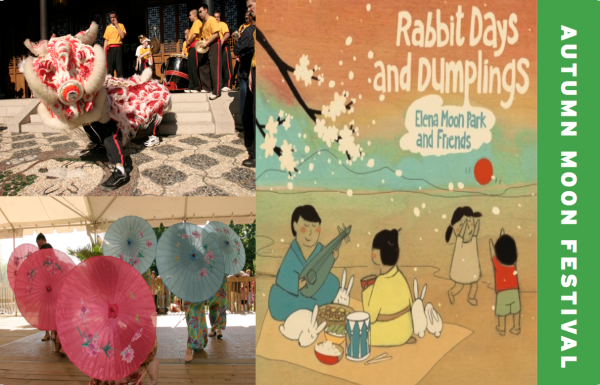 A CELEBRATION OF ASIAN CULTURE
Snug Harbor Cultural Center & Botanical Garden
1000 Richmond Terrace, Staten Island
Saturday, September 19, $8-$10, 12 noon - 4:00 pm
718-425-3504
snug-harbor.org
On September 19, Staten Island's beautiful Snug Harbor Cultural Center & Botanical Garden will be hosting its sixteenth annual Autumn Moon Festival, an afternoon of special programs celebrating the Asian harvest. Taking place in the Chinese Scholar's Garden, the festival will include an arts and crafts family workshop, a performance of Rabbit Days and Dumplings by Elena Moon Park and Friends, traditional music and dance, Asian-inspired food, martial arts and Tai Chi demonstrations, calligraphy lessons, and more. In addition, on Saturday and Sunday, Snug Harbor is holding a party for the grand opening of the Staten Island Museum, with games, live music, crafts, science, food, and more; admission for that is free. And finally, on Saturday at 2:00 and 8:00 and Sunday at 2:00, the Harbor Lights Theater Company will be presenting Rent in the Music Hall ($35-$45); the production continues through October 4.