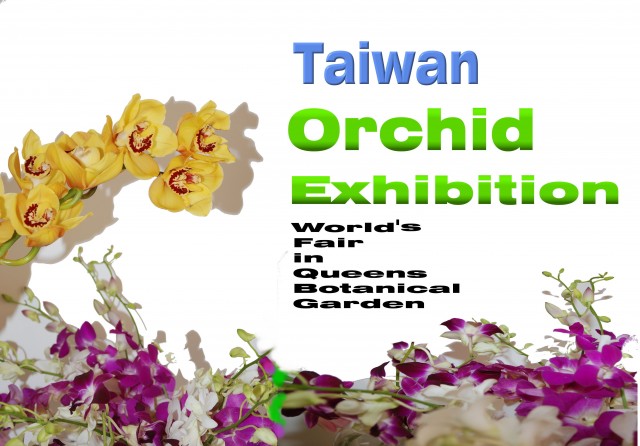 Queens Botanical Garden
43-50 Main St., Flushing Meadows Corona Park
Saturday, April 5, free with garden admission ($2-$4), 9:00 am - 3:00 pm
Exhibit continues Tuesday - Sunday through
718-886-3800
www.queensbotanical.org
"Just as I wonder / whether it's going to die / the orchid blossoms," writes Sam Hamill in his poem "The Orchid Flower," continuing, "and I can't explain why it / moves my heart, why such pleasure / comes from one small bud." The New York Botanical Garden isn't the only local oasis celebrating the beautiful flowering plant that delivers such pleasure. ("The Orchid Show: Key West Contemporary" continues there through April 21.) On Saturday, April 5, in conjunction with the opening weekend of the garden's seventy-fifth anniversary since being constructed for the 1939 World's Fair and fiftieth anniversary since the 1964 fair, the special exhibit "Taiwan: A World of Orchids" will feature a host of special activities, presented with the Taipei Economic and Cultural Office (TECO-NY). Taiwan just happens to be the largest exporter of orchids in the world. "It is particularly appropriate that QBG is leading off its World's Fairs Anniversary Season with 'Taiwan: A World of Orchids,'" QBG executive director Susan Lacerte said in a statement. "Taiwan was the first nation to break ground on its pavilion at the 1964 World's Fair and fifty years later, our friends at TECO-NY are celebrating the anniversary with us by sponsoring this exquisite event." In addition to what promises to be a dazzling orchid display, there will be arts and crafts all day long, an appearance by "Techno Prince" Dancing Doll at 12:45, a garden tour at 1:00, a traditional tea ceremony and guqin performance at 1:45, Taiwanese snacks and giveaways, and more.