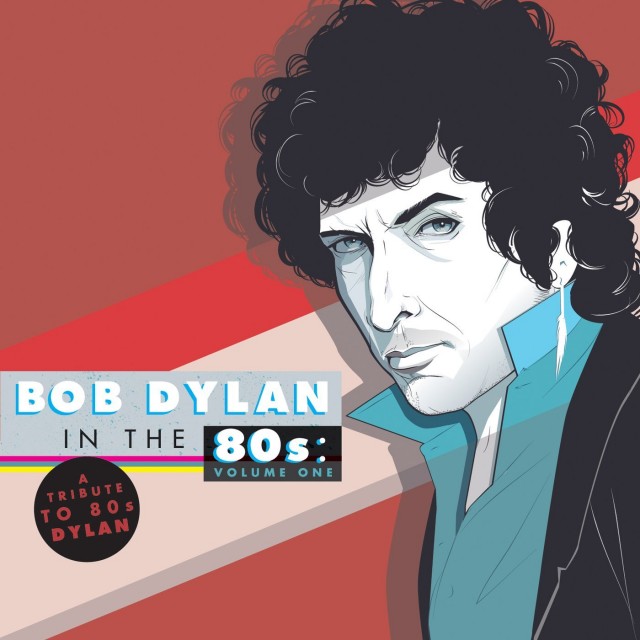 RECORD RELEASE SHOW
Music Hall of Williamsburg
66 North Sixth St. between Wythe & Kent Aves.
Monday, March 24, $18-$20, 9:00
80sdylan.com
www.musichallofwilliamsburg.com
Over the course of his fifty-plus-year career, Robert Allen Zimmerman has released more than thirty studio albums, many of which are among the best and most influential in the history of popular music. But when was the last time you put on Saved, Shot of Love, Infidels, Empire Burlesque, Knocked Out Loaded, Down in the Groove, or Under the Red Sky and listened to them all the way through? The 1980s were not very kind to Bob Dylan, who tried to stay relevant in the MTV age while still exploring his relationship with God and religion. But each of those LPs had at least one shining nugget, which are given the tribute treatment on Bob Dylan in the 80s: Volume One (ATO, March 25). Conceived by producers Jesse Lauter and Sean O'Brien, the album features covers of seventeen songs originally recorded by Dylan between 1980s Saved and 1990s Under the Red Sky, with 1989's critical comeback, Oh Mercy, passed over. Built to Spill takes on "Jokerman," Reggie Watts reconfigures "Brownsville Girl," Craig Finn faithfully renders "Sweetheart Like You," Elvis Perkins offers "Congratulations" (from Dylan's stint with the Traveling Wilburys), and Carl Broemel promises "Death Is Not the End." Dawn Landes and Bonnie "Prince" Billy team up for "Dark Eyes," Marco Benevento shuns the lyrics to "Every Grain of Sand," and Yellowbirds frolic through "Series of Dreams." (You can currently stream the disc here; a portion of the proceeds from album sales will go to the international education charity Pencils of Promise). On Monday, March 24, many of the participants in the project will gather together at the Music Hall of Williamsburg for a record release party, featuring appearances by Perkins, Landes, Langhorne Slim, John McCauley and Ian O'Neil of Deer Tick, Spirit Family Reunion, Yellowbirds, Hannah Cohen, members of Tea Leaf Green, and others, playing Dylan's 1980s oeuvre and more.