Highline Ballroom
431 West 16th St. between Ninth & Tenth Aves.
Tuesday, January 14, $25-$45, 8:00
212-414-5994
www.highlineballroom.com
www.davidbroza.net
"Don't want to preach to no one tonight / Just want to tell my tale," Israeli folk legend David Broza sings on "One to Three," the opening track of his new album, East Jerusalem / West Jerusalem (S-Curve, January 14, 2014). Broza, who was raised in Israel, Spain, and England, has a rather simple goal: helping bring peace and love to the war-torn Middle East, as displayed in such previous songs as "Yihieh Tov (It Will Be Good)." For the new record, Broza brought together a diverse group of international musicians, who gathered for eight days in Palestinian composer Said Murad's East Jerusalem studio, where they recorded a mix of covers and originals, live and without overdubs, including the first songs Broza has ever written in English. Produced by Steve Earle and Steve Greenberg, the album features collaborations with Wyclef Jean on the title song, Arab-Israeli singer Mira Awad on the gorgeous duet "Ramallah — Tel Aviv," Palestinian hip-hop due G-Town, Hadag Nachash frontman Shaanan Streett, and Earle on "Peace Ain't Nothing But a Word," and the Jerusalem Youth Chorus on Cat Stevens's "Where Do the Children Play" and Nick Lowe's "(What's So Funny 'bout) Peace Love & Understanding." Broza's cover of Elvis Costello's "Everyday I Write the Book" is a sly comment on how the Israeli Jews and Palestinian Arabs follow different holy tomes, while he references "the holy book" again in "The Lion's Den," an adaptation of a poem written by Judea Pearl about his son, slain journalist Daniel Pearl.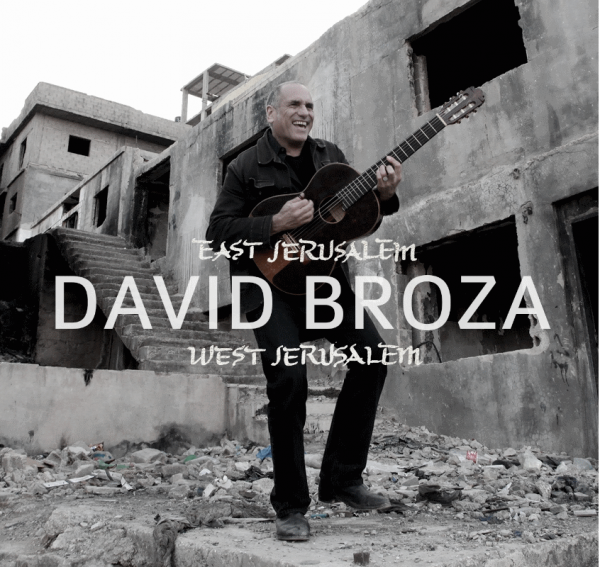 Although some of the music and lyrics, which often evoke such other singer-activists as Bruce Springsteen, Paul Simon, and George Harrison, occasionally border on the treacly, Broza boldly makes his point as clear as possible; he also covers Timmy Thomas's "Why Can't We All Live Together" as well as Pink Floyd's "Mother." He chose the latter as a message to Roger Waters, who has been outspoken in his support of the Palestinians and public demands for an Israeli boycott. "Regardless of his views on the issue of Israel and Palestine, Roger Waters has written one of the most anti-boycott, boundary-breaking songs ever in 'Mother,'" Broza recently said. "So yes, not only have I recorded this extraordinary song, but I have recorded it in East Jerusalem using Israeli and Palestinian musicians. . . . Instead of shutting down communication, come to my country and engage in the open exchange of ideas that will make change happen." The album's centerpiece is "Key to the Memory," with lyrics by Broza, Middle Eastern music by Murad, and verses sung in alternating Arabic, English, and Hebrew by Broza and Awad. "May the wind in your eyes / be the carrier of love / May the pain in your heart / turn into the will to survive," they sing in three languages. Broza will be celebrating the release of East Jerusalem / West Jerusalem and sharing his dream of peaceful coexistence on January 14 at the Highline Ballroom, where he will be joined by Awad and other contributors to the record.