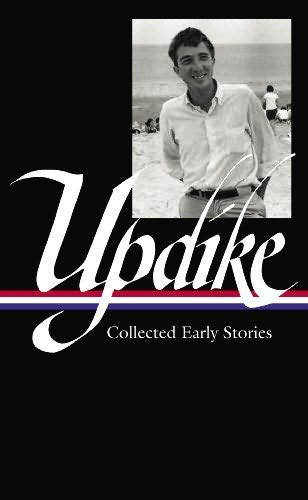 Symphony Space, Peter Jay Sharp Theatre
2537 Broadway at 95th St.
Wednesday, October 16, $28, 7:30
212-864-5400
www.symphonyspace.org
Winner of multiple Pulitzer Prizes, National Book Critics Circle Awards, National Book Awards, O. Henry Prizes, and others, literary master John Updike was born in Reading, Pennsylvania, so it is appropriate that a group of actors and writers will be paying tribute to him by reading from his work at the latest edition of Symphony Space's Selected Shorts series. (We know that the town in Pennsylvania is pronounced differently from the verb, but we couldn't help ourselves.) The event will feature Tony Kushner, Sally Field, Alec Baldwin, Jane Kaczmarek, and others introducing and/or reading from the new eight-hundred-page Updike: Collected Early Stories (Library of America, September 2013, $24.49), comprising 102 stories published between 1953 and 1975, 80 of which first appeared in The New Yorker. Selected Shorts continues November 6 with Colum McCann, Gabriel Byrne, Terry Tempest, Tea Obreht, Rebecca Naomi Jones, and others presenting stories from the new collection The Book of Men.