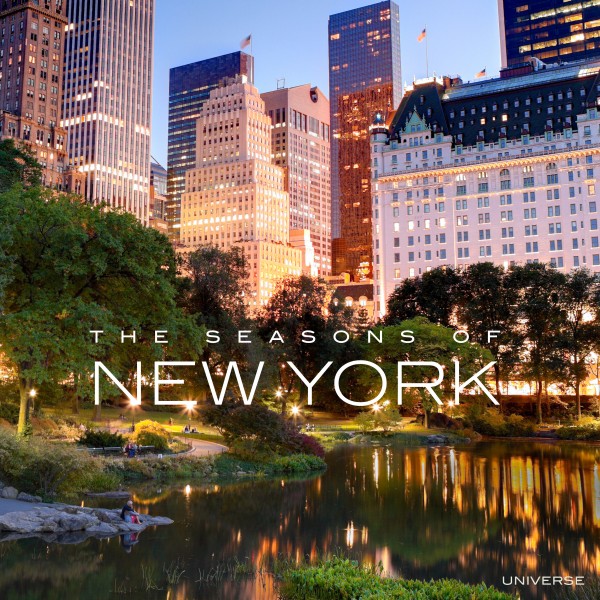 Rizzoli Bookshop at Saks Fifth Avenue and other locations
611 Fifth Ave., ninth floor
212-753-4000
www.rizzoliusa.com
With local weather patterns getting crazier and crazier, it's becoming more and more difficult to tell the difference between the seasons here in the city. Thankfully, Charles J. Ziga reminds us about one of the main reasons why we love the Big Apple in The Seasons of New York (Rizzoli Universe, March 2012, $24.95). "Spring, summer, fall, or winter, New York City is magical and vibrant," Ziga (New York Landmarks) writes in the brief introduction, then proves it with two hundred pages of full-color images of the most photographed city in the world. Beginning in spring, Ziga takes us on a yearlong adventure through Central Park, on the High Line, down Park Ave., and into various parades, visiting Rockefeller Center, the Intrepid, St. Patrick's Cathedral, the World Financial Center, the Apollo Theater, the Puck Building, the South Street Seaport, Grand Central Terminal, Ellis Island, and so many other destinations. Among some of the standouts are shots of a solitary person walking a dog across a snow-covered Brooklyn Bridge, Lincoln Center lit up at night, a surprisingly empty Broadway in the rain, Manhattanhenge casting an orange glow on Twenty-first St., and the reflecting pool at the World Trade Center site. Not merely a collection of postcard snapshots, The Seasons of New York offers an insider's glimpse of our fabulous metropolis. Although it's available everywhere, you might want to pick up your copy either at the classy Rizzoli Bookstore on West Fifty-seventh St. or at the new Rizzoli Bookshop on the ninth floor of Saks Fifth Ave.