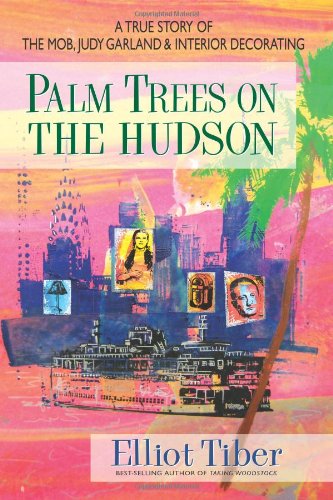 Museum of Tolerance
226 East 42nd St. between Second & Third Aves.
Thursday, April 14, $20, 6:30
RSVP recommended
212-697-1180
www.museumoftolerancenewyork.com
www.squareonepublishers.com
Elliot Tiber, whose bestselling 2007 memoir, Taking Woodstock: A True Story of a Riot, a Concert, and a Life, was turned into a movie by Ang Lee, will be at the Museum of Tolerance on April 14 to read from and discuss his follow-up, the prequel Palm Trees on the Hudson: A True Story of the Mob, Judy Garland & Interior Decorating (Square One, January 2011, $24.95). In the new book, Tiber, who was portrayed by comedian Demetri Martin in Lee's underrated film, tells his tale in such chapters as "We're Not in Bensonhurst Anymore!," "Momma and Homos and Shrinks, Oh My!," and "Somewhere over the Hudson," playing off his devotion to his idol, Judy Garland. "Concerning all that took place between me and the divine Miss Garland," Tiber writes in the book's disclaimer, "every piece of it is absolutely true. And in the face of any yellow-brick-road journalists who may come around, let me hereby warn you that I own a pair of red ruby slippers and I'm not afraid to wear them!" Palm Trees traces Tiber's personal and professional journey from Brooklyn to Greenwich Village to the Upper West Side as he became a successful interior designer and gay activist. He'll participate in an audience Q&A at the museum and sign copies of both of his books in addition to receiving a special Lifetime Achievement Award, presented by the Gay American Heroes Foundation, for his continuing work fighting hate crimes against the GLBT community.